Artisanal Food & Drink
With Flair
Here at Salute Cafe + Bar we pride ourselves on providing the highest quality customer experience possible. We do this by working with a range of talented individuals recognized for their skill and attention to detail.
Chef Randell Inting has outdone himself with our menu; from Italian-inspired small plates to flatbreads and charcuterie, we offer the community of LaSalle a bright and casual lounge built for all-day service… a light lunch-date, and afternoon or a night of dinner and drinks with family and friends, there's never a bad time to visit.
On the topic of drinks, we've brought on an extremely talented team of bartenders who hand-craft delicious classic cocktails and signature drinks unlike anything else in LaSalle! And if wine is more your speed, you'll be delighted by a thoughtful and refined list that features a variety of selections seldom seen in the region. Created by nationally recognized sommelier Cory Ladouceur, we offer an array of wines to suit various palettes and compliment our quality cuisine. Finally! The Lounge that LaSalle deserves!

Exquisite and delicious beverages!
Huge space, amazing bartenders, better liquor selection. Food is top tier and the sharing plates are to die for.
Amazing experience! Food was excellent, drinks were fantastic, service was top notch and they nailed it with the atmosphere. We will absolutely be back! Great place!
Great food, drinks, atmosphere and service!!!
You can tell they put so much work and passion into every little detail. I most definitely will be coming back again! I would rate Saluté more than 5 stars if I could.
The food, drinks and the relaxed ambience of Salute Cafe & Bar are spectacular!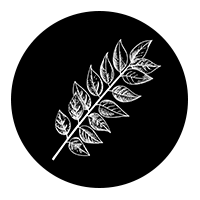 Great ambiance and decor. Sharing 3 lunches was nice and the food and presentation was very exquisite. The chocolate desert was heavenly. The waiter and the service was excellent. Will definitely tell my friends about Salute.